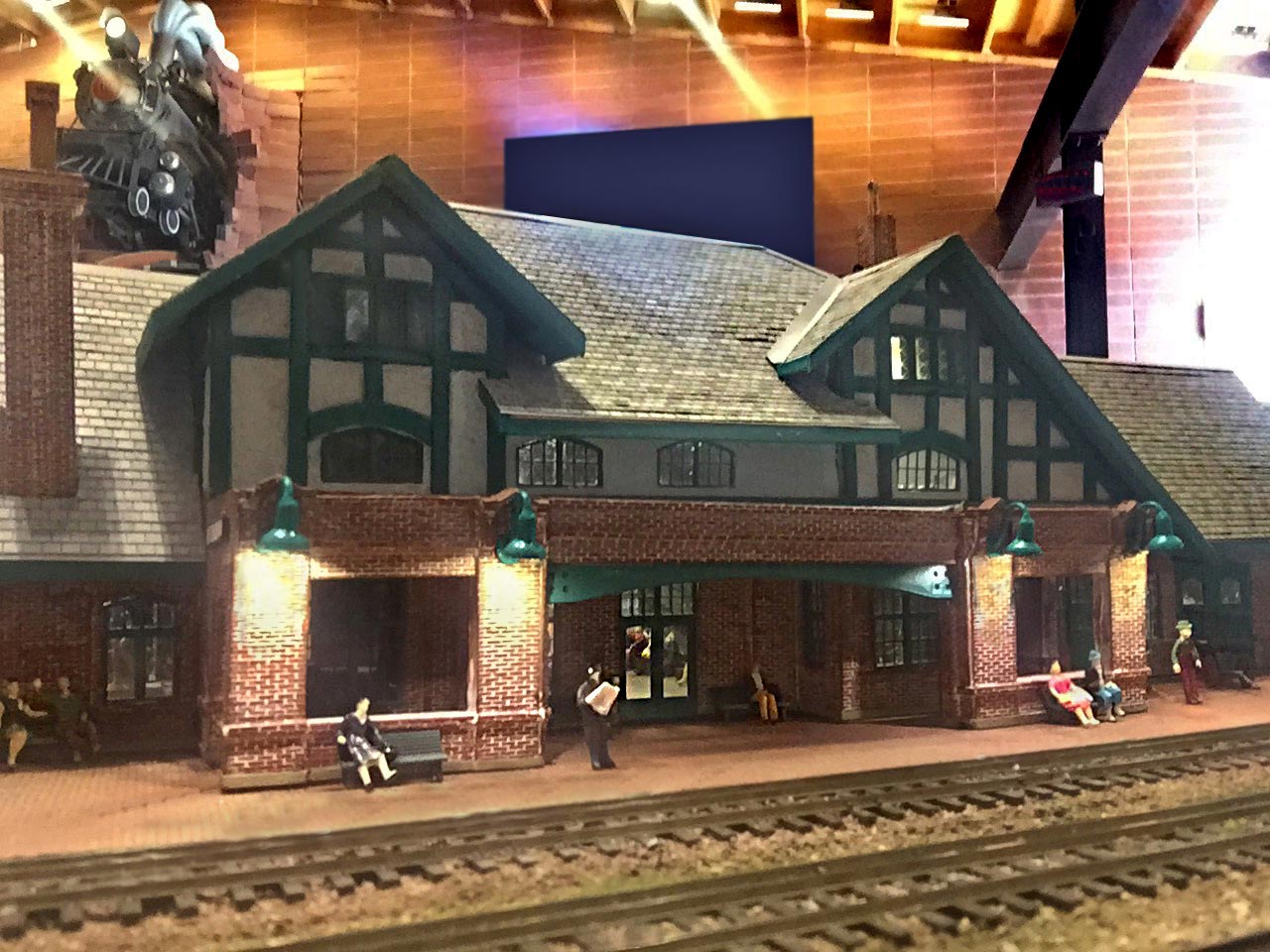 Mission
The mission of the Scottsdale Model Railroad Historical Society, Inc. is to promote the understanding of railroading through the creation of an artistic model in order to educate the public about railroading and the resulting transportation of people and goods that expanded and grew the United States of America.
An integral part of the Railroad Park, the Society displays HO (standard gauge) and HOn3 (narrow gauge) equipment, structures and scenic techniques.
History
The Scottsdale Model Railroad Historical Society began in 1968 as the Scottsdale Model Railroad Club; members have been meeting at McCormick-Stillman Railroad Park for 35 years. The Scottsdale Model Railroad Club layout featured two railroads: the Paradise & Pacific recreated standard gauge trains in HO-scale, and the Uncompahgre & San Juan which recreated a narrow gauge railroad in HOn3 scale. The Scottsdale Model Railroad Historical Society features a single Santa Fe Railroad and Southern Pacific interchange.
Railroads have contributed significantly to Arizona's growth and development for more than a century. The model that the club is building here is a snapshot of Arizona railroading since the mid-1960s. As the layout develops over time, you will begin to see the towns and railyards that represent real communities from Flagstaff to Safford, including a major switch yard in Phoenix. The narrow gauge railroad runs between the historic mining communities of Jerome and Ash Fork, and passes through Flagstaff.
Authenticity and attention to detail are hallmarks of the Scottsdale Model Railroad Historical Society. When club members operate the railroad, they're equally particular: if you watch closely, you may be able to pick out who are the engineers, the brakemen, yardmasters and other real-life railroad employees. Everyone is working hard to make certain that even these model trains run on time and stick to the schedule!